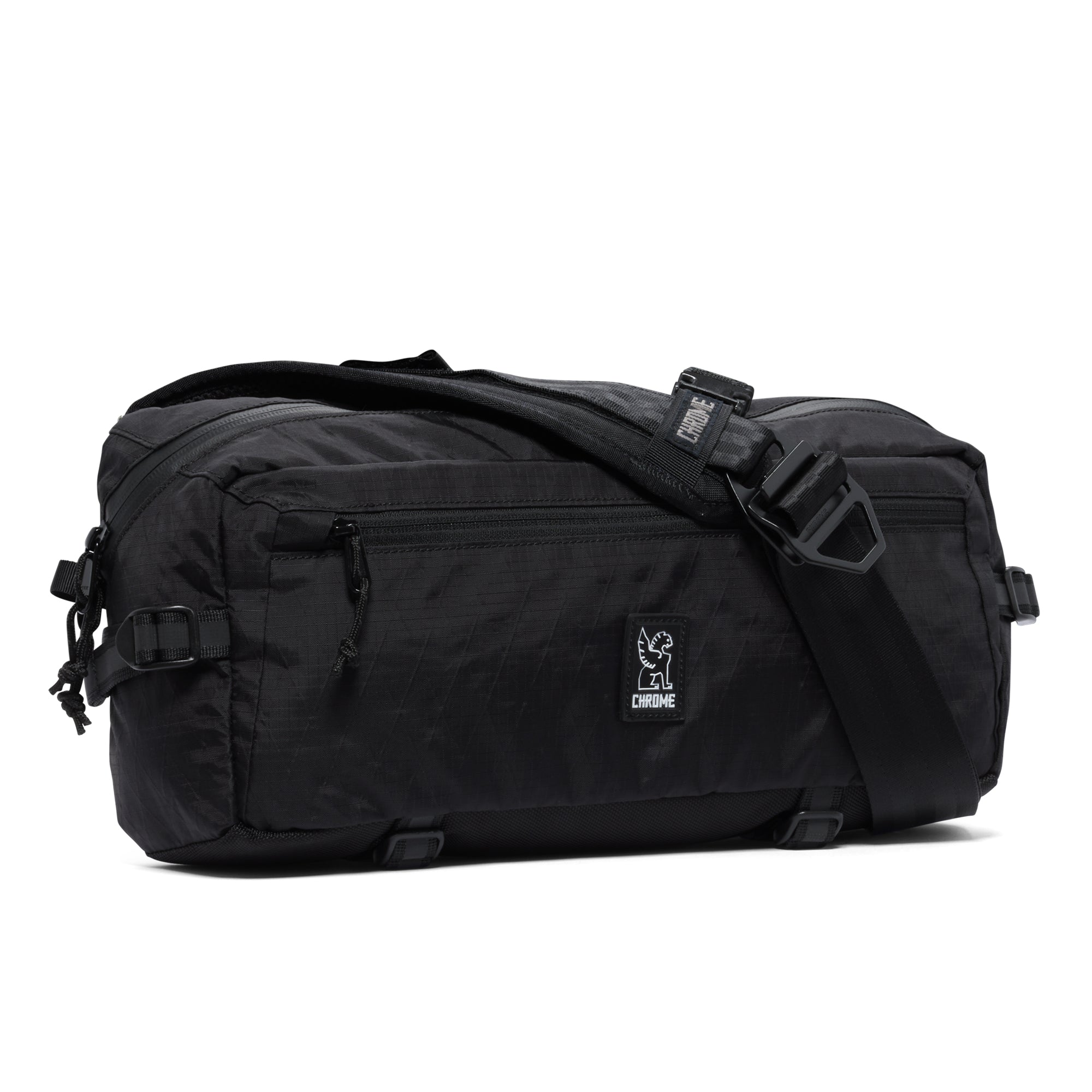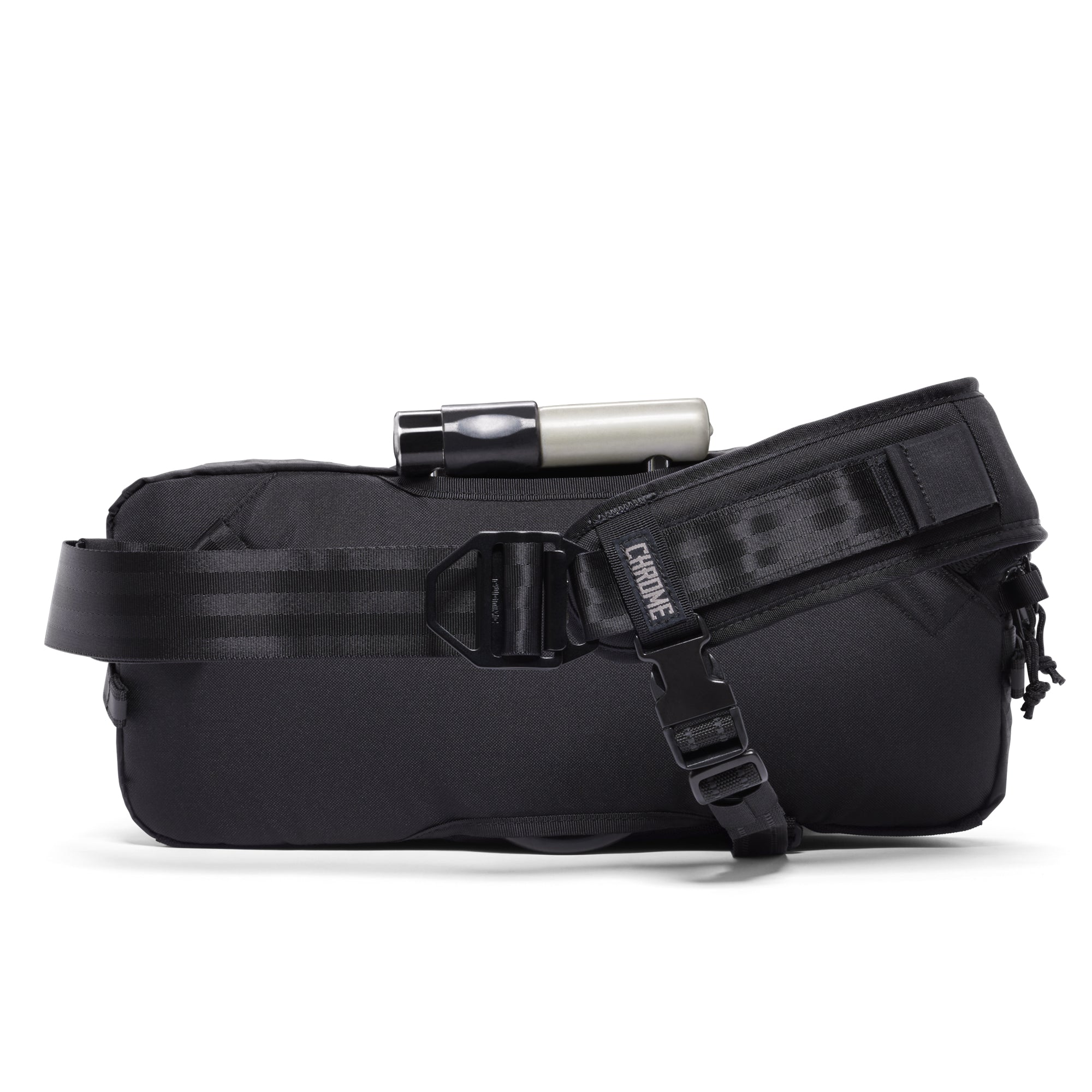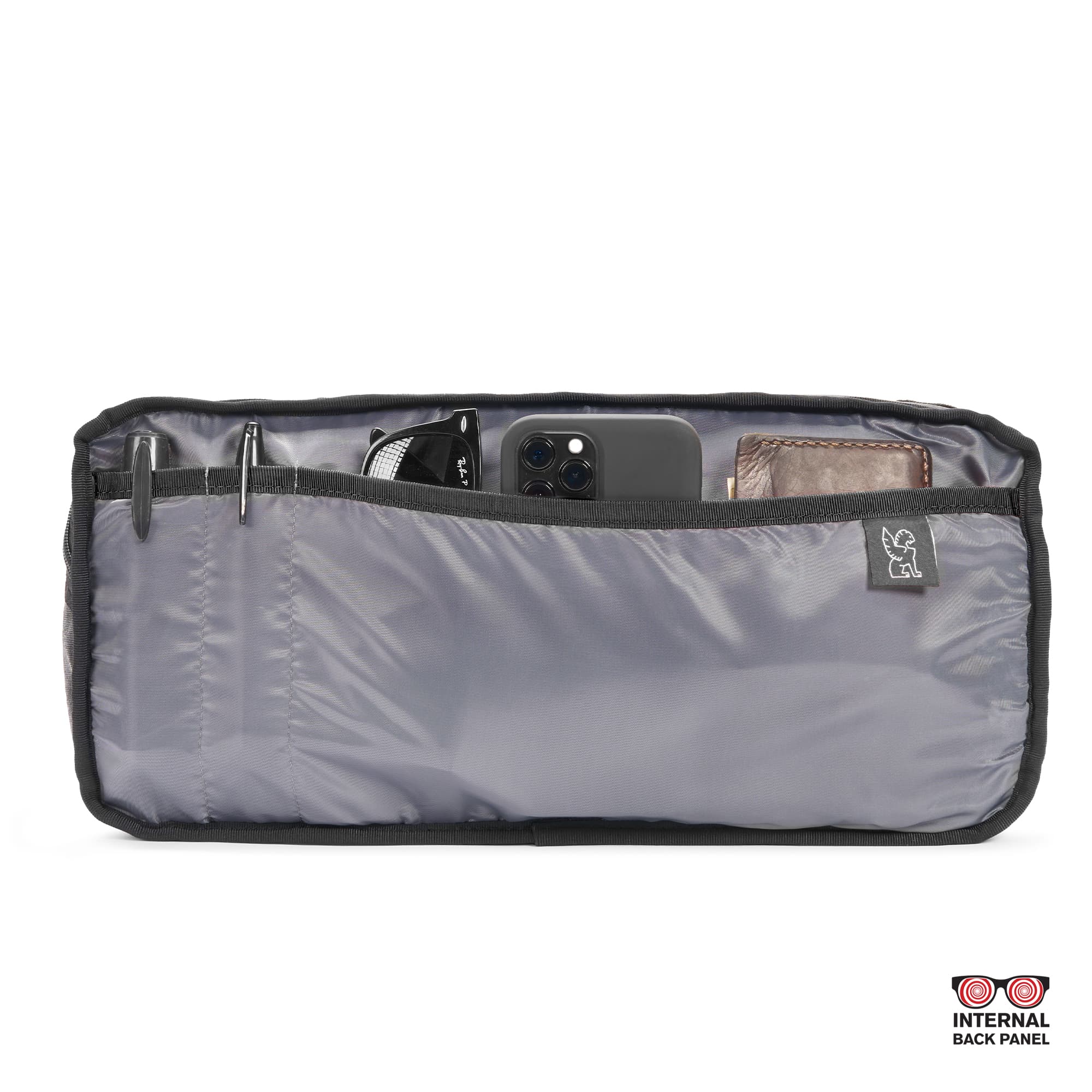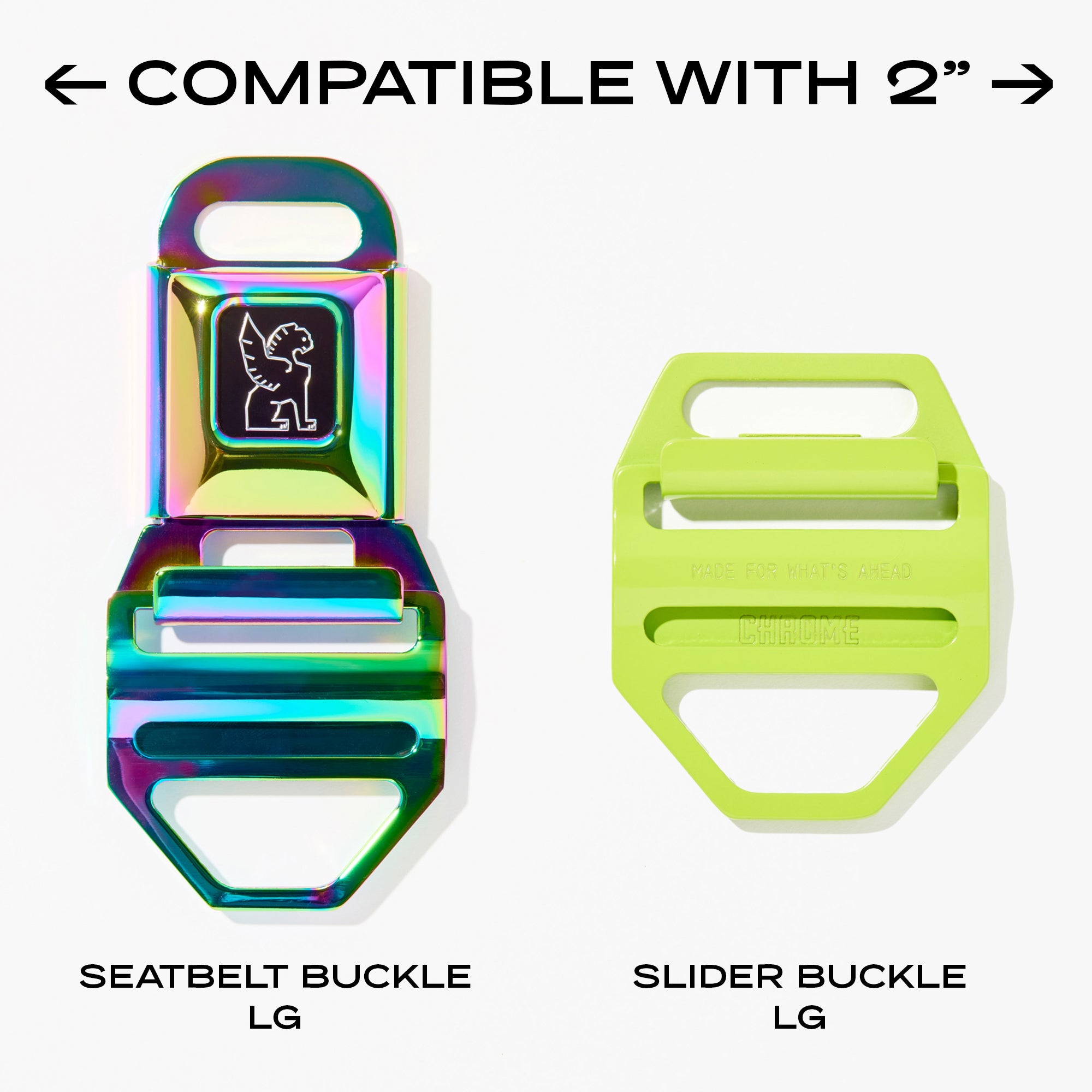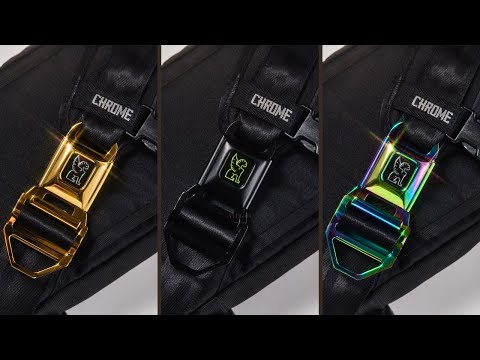 Kadet Sling LTD
Our Kadet Sling LTD 9L in Black X comes standard with a slider buckle that's swappable. You heard us right! Amplify this bag by adding on a new LG (2 inch) size buckle. Whether it's slider to seatbelt, or just a color-swap, you can now buckle-up your way.
---
The new Kadet LTD comes standard with a LG (2") slider buckle and is sporting new swappable buckle technology. Amplify this bag by adding on one of our new LG (2") Slider or Seatbelt buckles.

• Crossbody adjustable padded strap with stabilizer
• Padded rear U-lock holster
• Fits up to 11" tablet, unpadded
• Device pocket measures: 6 1/4" H x 12 1/2" L with 1 1/4" headspace

Promotions not applicable on LTD bags.
Liters: 9 | Accommodates LG (2") buckles
Height: 7.75" | Width: 16.5"
Depth: 3.5" | Weight: 1.34 lbs (0.61 kg)
Strap length: 20" - 46.5"
Materials: recycled nylon and polyester with a recycled polyester liner
Free US Shipping over $110 & Free 30-day Returns. All Chrome Bags carry a lifetime warranty for any material or workmanship defects.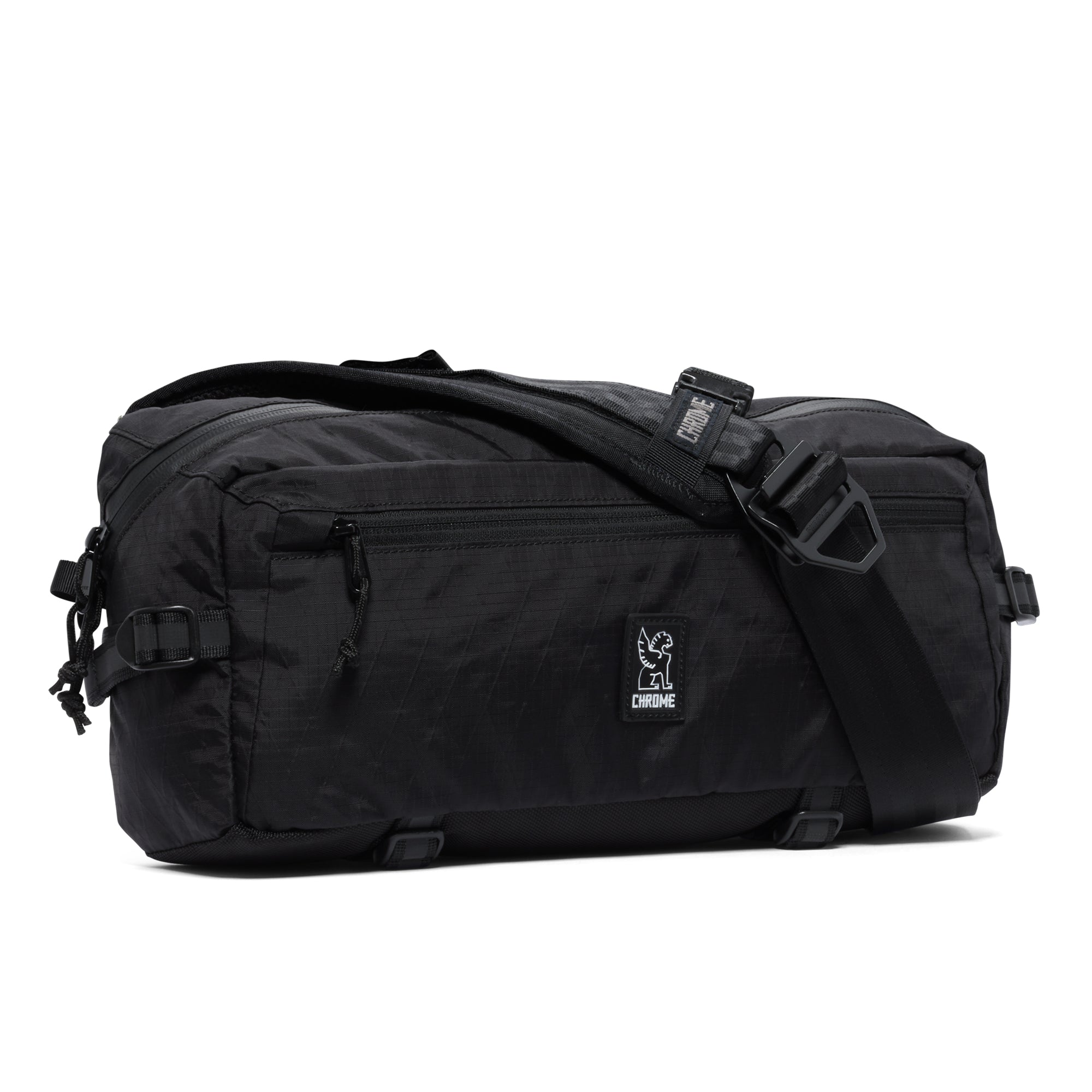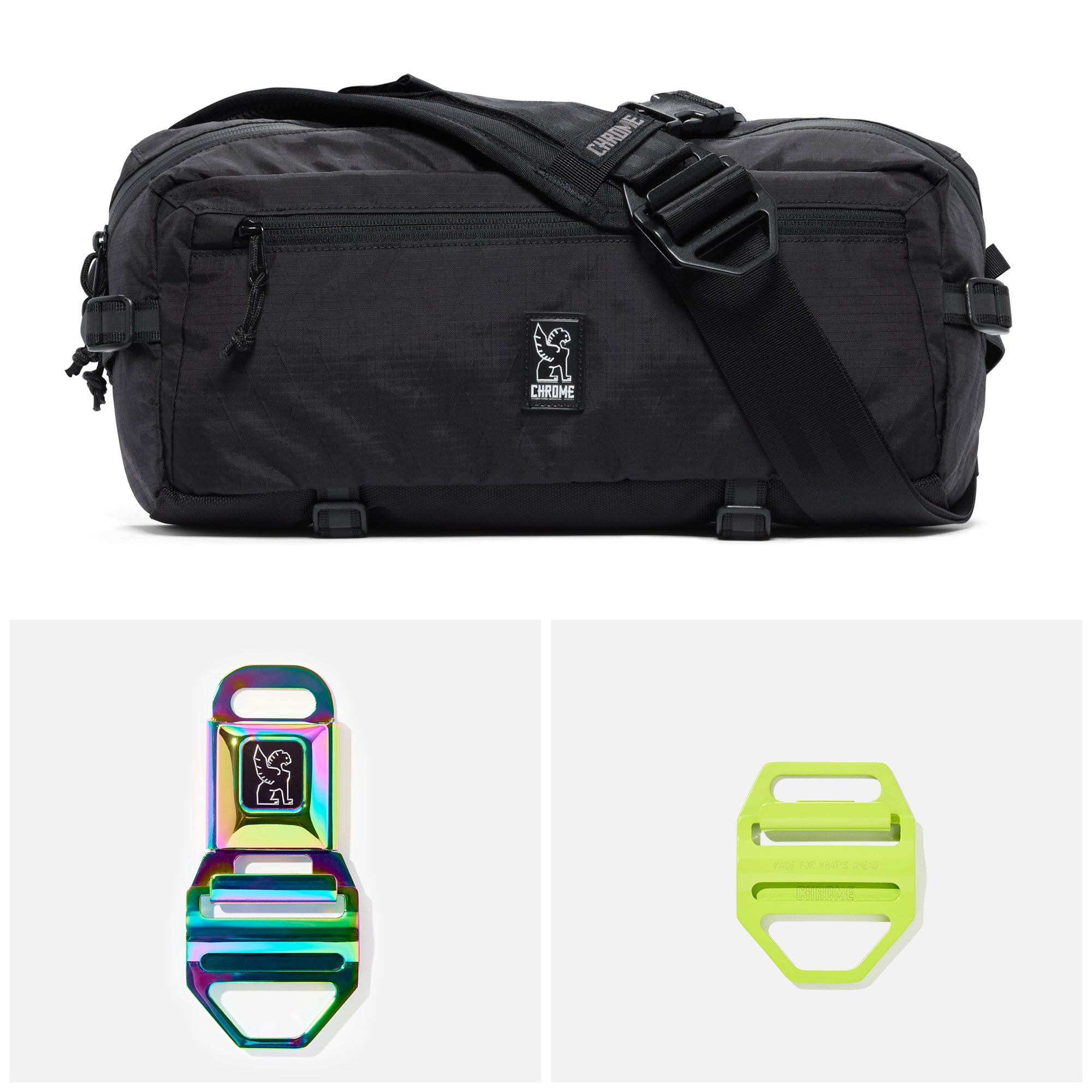 New! Swappable Buckle Bags
Kadet Sling LTD
Amplify the Kadet Sling LTD with it's swappable buckle technology. Add a new iconic seatbelt buckle or another color for the interchangeable slider and spice up this bag whenever you like!
Viewing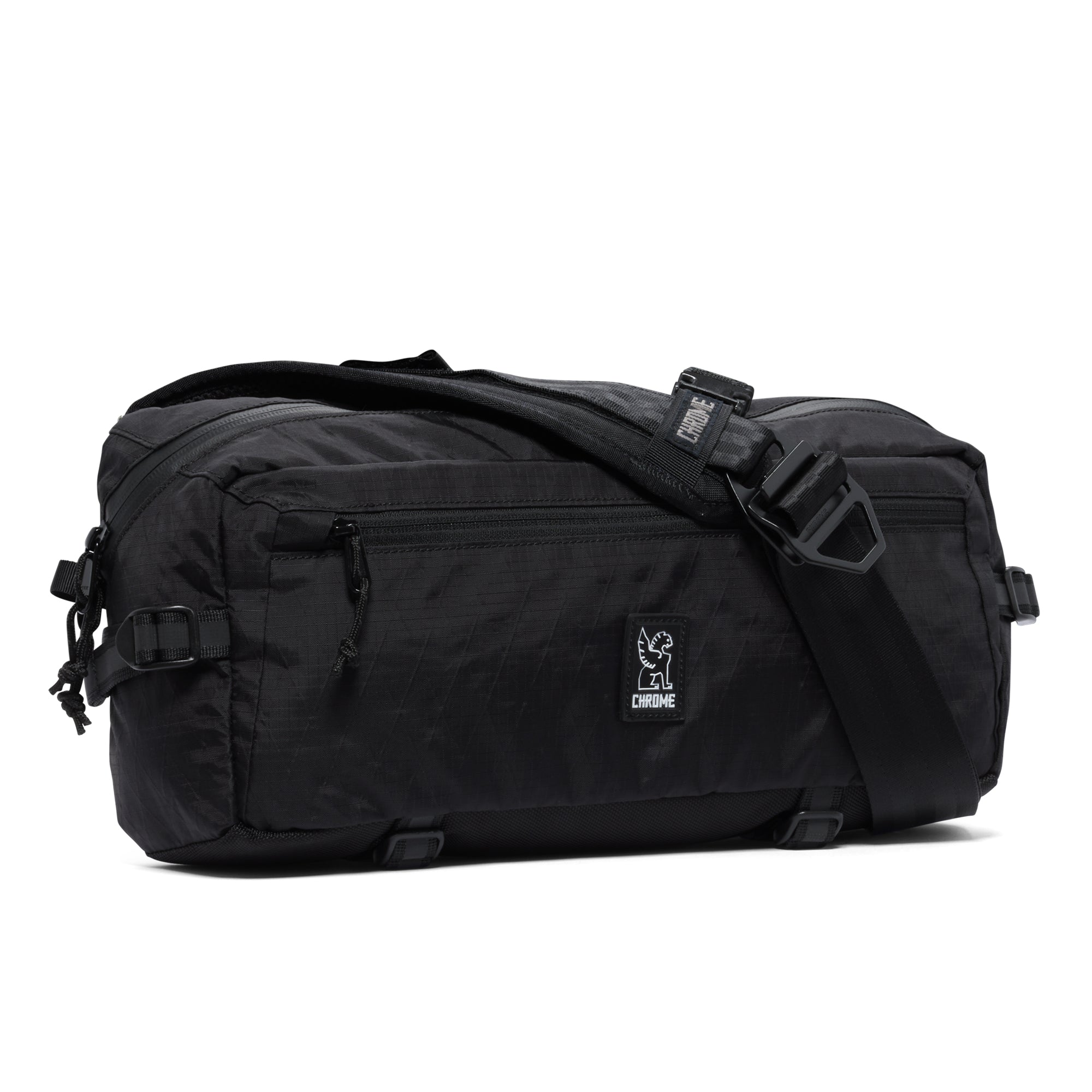 Device Fit
Up to 11" tablet, unpadded
Fits most phones, unpadded
—
This product has no reviews yet.